What We Do
Spaces With Soul
We , Manage, , and exceptional office environments.
Leasing and Property Management
On the Fast Track
With a Long View
Exceptional office environments require both an ongoing investment in facilities, and long-term dedication to customers. Gaedeke Group surpasses both critical commitments. As an affiliate of the owner of the buildings we manage and lease, Gaedeke Group has a vested interest in keeping our properties in top condition. Through ongoing investments in the buildings and on-site management, we're able to maintain an aesthetic and functional edge.
Amenities
Where the Standard
Is Anything But
At Gaedeke Group, we prioritize how our spaces feel, activate, and perform for our customers. We continuously seek the best in design, sustainability, and technology—leading a legacy of innovation in every market in which we operate.
Services
Shaping the Future
Our spaces aren't just innovative, they are shaped by the unique desires and needs of our customers. The property management and leasing experts at Gaedeke Group work closely with each customer to provide personalized service that exceeds expectations.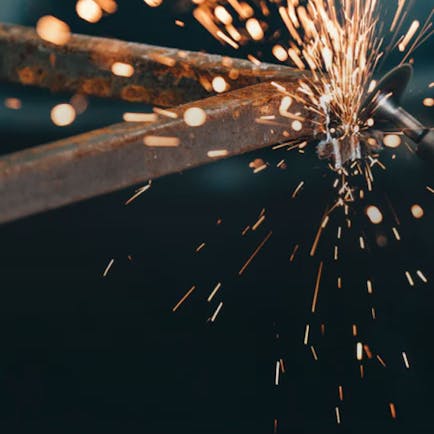 Construction Management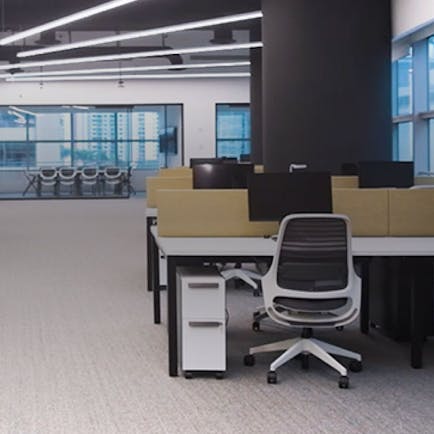 Space Planning
and Programming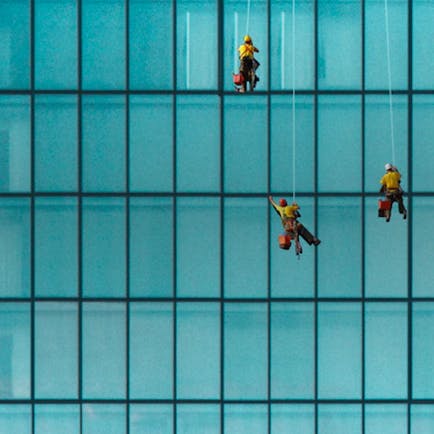 Engineering
and Maintenance
Leadership
What You Need
When You Need It
At Gaedeke Group, we empower our dedicated management team to make timely decisions—resulting in a highly responsive environment that fosters long-term customer relationships.
Download Case Study
COLLABORATE | CREATE | INNOVATE
Together, great things happen.
At Gaedeke Group, we believe that being in the office together gives way to great things, which is why we are actively pushing the needle forward by developing a vision for the office buildings of tomorrow – a vision that is healthy, productive, flexible, and fun. Click to read about our recent innovative initiatives including WellSpace™ and Fitwel® Viral Response Certification.
Presence, Certifications, and Awards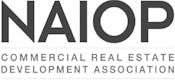 Acquisitions and Development
A Carefully
Curated Portfolio
Gaedeke Group and its affiliates are always looking for well-built Class A office properties in desirable markets. The assets in our portfolio are located in gateway cities and 24-hour markets, and have relative geographic diversity from coast to coast. With the help of a vast network of national and regional commercial real estate brokers, we continue to analyze and select those candidates that best suit our acquisition objectives. While each opportunity is judged on its own unique merits, our ideal acquisitions generally include:
Class A Office Buildings
Target markets: Boston, New York, South Florida, Southern California, San Francisco, Texas, and Washington, D.C.
Located in strong 24-hour central business districts, infill areas, or prime suburban sites
Constructed within the last 10 years
Stable rent rolls
Eight stories or more
Occupancy of 80 percent plus
RSF of 200,000 plus
No unresolvable environmental concerns
Stabilized Investments
Well-leased properties with future upside from rental growth and lease rollover
Seasoned rent rolls with moderate turnover
Properties bought on existing cash flow
Opportunistic Investments
Economically distressed properties
Buildings with rent and management deficiencies affecting occupancy and income
Properties requiring capital investments
We don't just continuously seek the best in design, sustainability, and technology—we actively push the needle forward by developing a vision for the office buildings of tomorrow. Two Legacy West is our latest development venture. The property builds upon the internationally recognized design success of One Legacy West—featured in Interior Design magazine as one of five global office spaces that employ artistry and imagination and named by Texas Architect as one of its 2018 Design Award featured projects. Described as "an act of restraint and clarity," One Legacy West set the design standard in Dallas' northern suburbs, and Two Legacy West is an extension of this vision. The building's common areas will include artwork curated by local gallerists, stunning modern furniture and state-of-the-art connectivity.