Brickell Arch
Gaedeke Group Launches WellSpace™ and Signs Two New Deals at Brickell Arch
Miami, Florida – Gaedeke Group, the Texas-based firm that owns, operates, manages, and leases Brickell Arch, is pleased to announce WellSpace™, its latest initiative developed to enhance the wellness of its customers across every property in its national portfolio. The firm also recently welcomed two new tenants to its Miami portfolio, global financial services firm MarketAxess and high-end cognitive wellness clinic Privée Clinics will occupy over 6,600 square feet.
"The wellbeing of our customers has always been at the center of every decision we make. WellSpace™, is really an extension of the work we were already doing. We have led the industry in innovation for the past 25 years and we are committed to leading this new wave of wellness," said Glenn Lickstein, President of Gaedeke Group.

Gaedeke's leadership in the wellness space along with the high-end clientele surrounding Brickell Arch attracted new tenant Privée Clinics to the building.
The first-of-its-kind cognitive wellness clinic will offer the latest in modern techniques to enhance cognitive performance, physical health, and beauty as well as to reduce stress, improve sleep and boost immunity against viral infections such as COVID-19.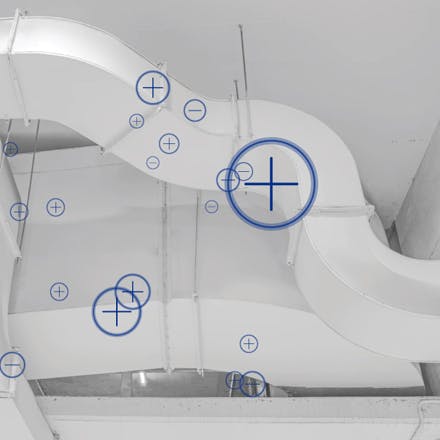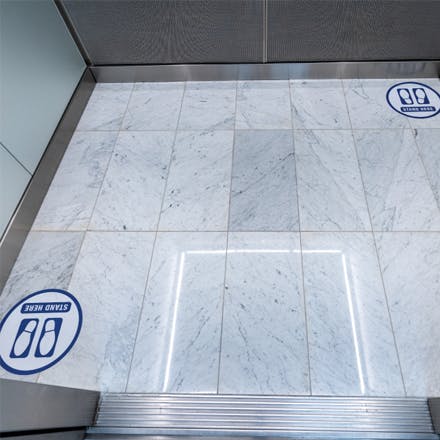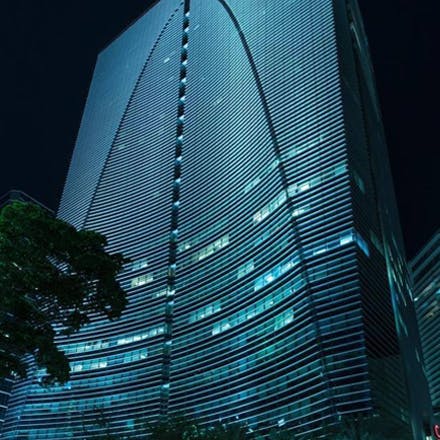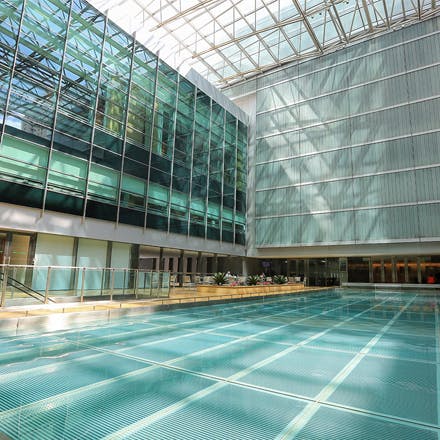 Privée signed a lease for 4,046 square feet. Scott Goldstein and Keith Edelman of Colliers International represented the tenant.
Global financial services MarketAxess has also chosen Brickell Arch for its Miami office location. The firm occupies 2,563 square feet on the 15th floor. MarketAxess operates a leading, institutional electronic trading platform. Its award-winning Open Trading™ marketplace is regarded as the preferred all-to-all trading solution in the global credit markets. Mauricio Toro of Podium Realty Group represented the tenant. Kirk Fetter, Vice President of Leasing for Gaedeke Group's East Coast Region, brokered both deals.

Not only are Gaedeke Group's indoor environments independently certified for quality by LEED, now every common area and tenant space is equipped with Needlepoint Bipolar Ionization (NPBI), a state-of-the-art air purification system that eliminates particles, VOCs, and up to 99% of germs and viruses found in the air. Installation is almost complete on new UV fans in every elevator cab.

"We know many of our customers have been anxious to safely return to their office environments this year, which is a testament to something we as a firm have always believed in­–the power of community and collaboration. It's one of the many reasons we've dedicated ourselves to cultivating optimal spaces for growth and innovation. WellSpace™, represents our commitment to our customers as they navigate these unprecedented times," said Sabine Stener, CEO of Gaedeke Group.

Gaedeke has helped its customers adapt to new, healthier ways to work by implementing intuitive one-way traffic flows, social distancing markers in all common areas, a seamless reservation system for limited-capacity amenity areas, and NanoSeptic continuous self-cleaning technology on all high-touch community surfaces (including all elevator buttons). Powered by light, these NanoSeptic surfaces utilize mineral nano-crystals to create a powerful oxidation reaction. Working 24/7, the surfaces continually oxidize organic contaminants. Professional janitorial teams also regularly sanitize community surfaces with hospital-grade disinfectants, and hand-sanitizing stations are available at entrances, the security desk, in elevator banks, and throughout amenity areas.
"Clients are now choosing office spaces based on safety first. We have been so impressed with the COVID-19 protocols and technology implemented at Brickell Arch. We have clients leaving other shared spaces and coming to ours because of the safety protocols and the treatment of COVID-19 by the building staff," said Laura Kozelouzek, longtime Brickell Arch tenant and CEO and Founder of Quest Workspaces.

About MarketAxess
MarketAxess is transforming how the global fixed-income marketplace connects and transacts and is the network that over 1,700 active institutional investor and dealer firms rely on (creating the broadest and deepest liquidity pool). The company created a marketplace that makes it easier to trade bonds – promoting price transparency, more competition, and greater choice. For more information, visit www.marketaxess.com
About Privée Clinics
Privée Clinics is focused on the area of brain wellness and neuroscience, a specialty dedicated to optimizing brain performance, preventing diseases of the brain, and working to ensure the best life balance. For more information, visit www.privee-clinics.com
About Gaedeke Group
Gaedeke Group is a best-in-class, full-service owner and operator of office buildings across the U.S. Headquartered in Dallas, Gaedeke's portfolio encompasses 3 million square feet of Class A real estate in Arizona, Texas, Florida, New York and Washington, D.C.